Dear Folks, Sisters and Brothers, Friends and Patrons! Welcome to join us for celebration of the famous day of the year – St. Patrick's Day!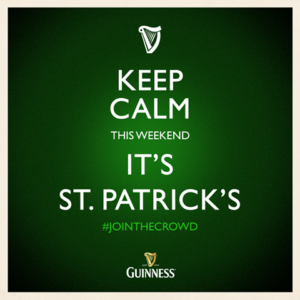 Thanks Lord that St. Patrick's Day this year is on the weekend 😉 that means we are going to celebrate all long weekend!
Enjoy Irish Joie de Vivre here at the Paddy's Irish Pub!
Specially for St. Patrick's Day we are prepare great program of the Live Irish music & Dances!
Artists will be glad to see you all at Friday Night, March 16th, when traditional Irish music going to be performed by our pub resident
band Mc Patricks!
Saturday, March 17th, St. Patrick's Day at the main floor you will meet with one of the most professional and oldest Irish music bands in Latvia DUAN ALLTA! During Duan Allta concert we will see performance of the First Irish dance Studio Ceili Rue!
That's not all … at the upstairs Bar & Lounge Mc Patricks band will fireing traditional Irish folk & pub music such as well known Whiskey in the Jar and more!
Here is no doubts that Black Stuff pints & Irish Whiskey and more will be available at bargain festival price!
Make sure that you are book your tables in advance otherwise experience of the past years tell us that possibility to stay in a line is very high even if you Irish (-is).
Call us for reservations* : +371 29344679; +371 67210150; e-mail: paddy@pub.lv  ( untill Thursday) or pop in to the Paddy's Pub!
*if you are looking to reserve a table here is need make a prepayment for food and beverages in amount of 20.- Euros per on seat at the table.
That money you will be able to spend in FULL amount on the date.
Céad míle fáilte!